FEEL LIKE AN ACTOR
use your body + voice
Get my free 47 minute "daily dose" workout video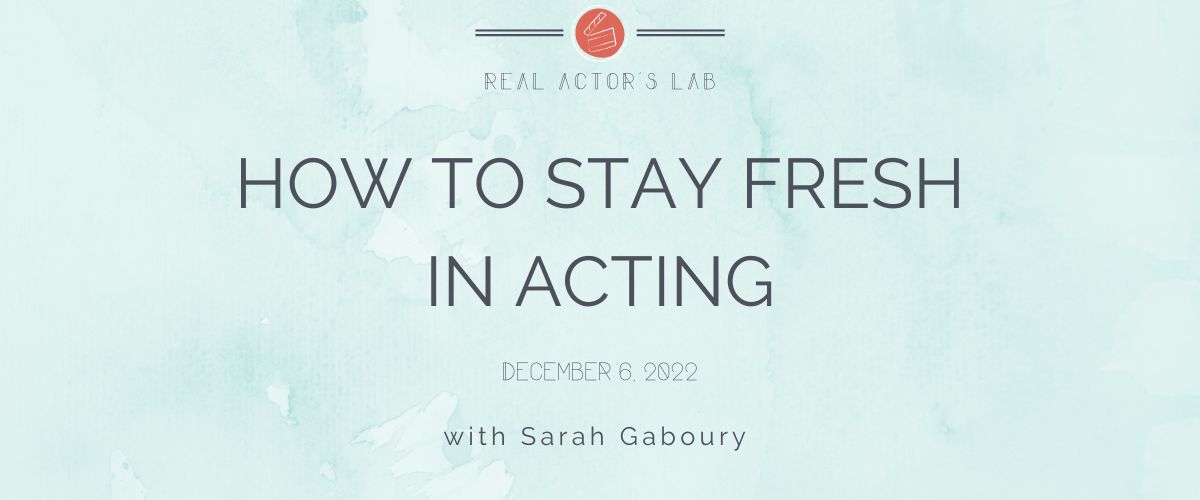 I had a student share that she was feeling stale after doing several takes in a row at home and she wondered what to do about that and how to stay fresh.
The World's Best Acting Technique to Stop Acting
Julie L feels supported professionally and personally.
Sophie G trusts her new process instead of overanalyzing.
Sam C learned how to get out of his head.
Mia D learns about more than just acting when she works with Sarah.
Julia L found her power and is capable of more impactful work than before.
Hugues F experienced a perspective shift and knows that he is enough.